Makeup Tips for Allergy Season
The birds are chirping, the sun is out a little longer, and we can finally hang up our heavy winter coats. Oh, but you feel your eyes watering. Your head feels like a ton of bricks and you keep sneezing. Post nasal drip is now your bff. Guess what???? IT'S SPRING!!!!
Although we are grateful for the warmer temperatures, if you are a makeup wearer, this season has a hard time letting your makeup be great. Here are a few tips to help you still look your best, while you may feel a little miserable.
WATERPROOF EVERYTHING- Oh Yes (in my New Orleans Accent) We don't need you walking around with black tears, or looking as if someone gave you a black eye. Invest in some waterproof mascara ( or try a clear one) , and waterproof eyeliner. Gel eyeliners are perfect because they are made to last longer. My favorite gel eyeliner is by NYX called " Betty"- Intense Black Matte. I also use Ruby Kisses 24HR eye define auto eyeliner, for my waterline.
CONCEAL DON'T REVEAL- Allergies contributes to dark circles. Due to the congestion of your sinuses, the blood pools under your eyes, causing the veins to swell and darken. This creates the dark circles and puffiness. Apply a tip of concealer to brighten the area and set it with a setting powder. This will keep the product that you have applied in place. If you're not familiar with concealers, L.A Girl pro concealers are awesome to start with. If you have a full coverage foundation, a tiny dab in that area, can work as well. The goal is to look awake and not a zombie.
SAY NO TO DRYNESS- You may be reaching for the box of tissues, more than you like. The constant wiping of your nose can cause the area to chaff. You have to moisturize. Check out my store for our glow oil, that will help you lock that moisture in (https://www.marienikole.com/product-page/oshun-oasis-glow-oil). Due to the excessive wiping, I like to carry a foundation powder with my to touch up that area. That way, I can still look made up lol.
BONUS TIP- Water will help combat the puffiness and dryness. So make sure to get very acquainted with it. Also, if you wear glasses, be sure to wipe your lens regularly. You'd be surprised as to how much dust and pollen can be on your lens. This will lower your chances for extremely itchy eyes.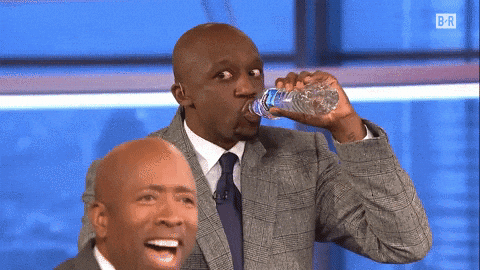 Until next time, sending love and light your way!
#allergyseason #makeuptips #beautytipsandtricks #makeupforallergyseason #MarieNikoleBeauty #nyxcosmetics #eyeliner #LAGirlProConcealer #waterproofmascara #OshunOasisGlowOil